About Us
As a family-funded private equity firm, GCI is committed to fostering sustainable, mutually rewarding partnerships with passionate people who lead innovative companies. We are dedicated to providing patient capital, vital central-office resources, and ongoing strategic business expertise. With this support system, we relieve our companies from near-term pressures and give them the tools to focus on long-term substantive outcomes that impact all stakeholders, including management, their employees, and the community.
Our Heritage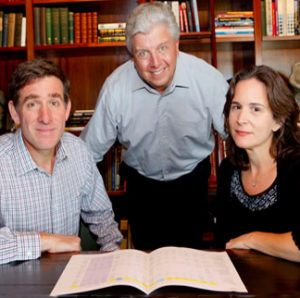 GCI was formed in 1986 by the late Gary Comer, founder of the renowned Lands' End Inc. Mr. Comer was the epitome of the American dream – a driven and innovative man who established his own business and until his passing in 2006, encouraged and empowered others to do the same. In fact the Lands' End website showcases his passion in his own words, "Because I was able to do it [create a company], I know that it can still be done in America today, and I encourage all of you who have the burning desire to start your own business, to try it. Start with an idea, and a niche, and I wish you the 'little bit of luck' you'll need."
Mr. Comer not only embodied this entrepreneurial passion, but also he founded Gary Comer Inc., now known as GCI to help provide that "little bit of luck" needed for burgeoning enterprises. Today, the company continues to grow and thrive through the leadership of Bill Schleicher and Gary's two children, Guy and Stephanie Comer. Our goal is to keep the fun and exciting entrepreneurial spirit of Lands' End alive. In doing so, our focus is to create as many jobs in a quality atmosphere as possible, while securing companies' growth potential and positioning them to thrive.
Executive Team
William Schleicher, President and Chief Operating Officer of GCI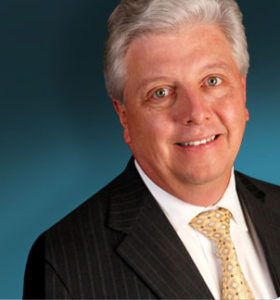 As part of his duties with GCI, Bill serves as a board member for its portfolio company investments and actively works with leadership teams to develop strategic insight and opportunities.
Before joining GCI in 1991, Bill worked at Arthur Andersen where he gained exposure to public reporting, internal controls, and securities regulation requirements for large, publicly held companies. He also worked with entrepreneurs in a variety of small businesses, helping them develop strategic plans, accounting systems and financial controls.
In addition to his other duties, Bill provides oversight and management to all of the Comer family investment portfolios and trusts, family assets, and financial planning. He is a board member of the Comer Science and Education Foundation and the Medical Home Network and actively participates in their philanthropic activities.
Bill is a graduate of the University of Wisconsin-Whitewater and a CPA.
Vicki Kalnins, Vice President of GCI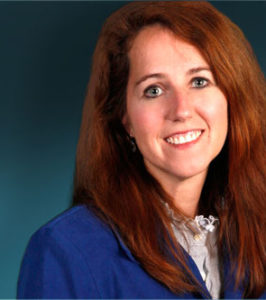 As part of her duties with GCI, Vicki helps coordinate financial, treasury and human resource functions for GCI's active investments and consults with the management team of the passive investments in reviewing tax positions, financial reporting, and human resource programs.
Within GCI, Vicki manages the treasury function, implements investment and wealth strategic plans for the Comer family and coordinates operations of the philanthropic entities.
Prior to joining GCI in 1993, Vicki was employed in the tax department of Arthur Anderson. There she gained exposure to middle market companies and coordinated the tax positions and compliance of the business with the personal and philanthropic endeavors of the owners.
Vicki is a graduate of the University of Wisconsin-Madison and a CPA.
Leah A. Reed, Vice President of Tax Services
Leah manages the tax function at GCI by coordinating internal compliance and consulting with external service providers to facilitate the preparation of tax filings for the portfolio company investments. She works with the GCI executive team and outside advisors to evaluate the tax implications of structuring investment entities and significant operating transactions.
She is also responsible for internal and external financial reporting, managing cash and forecasting needs as well as developing and maintaining philanthropic reporting packages.
Prior to joining GCI in 2006, she was employed in the tax departments of both Arthur Anderson and Deloitte. There, she focused on middle market clients, multi state tax returns, and associated individual tax returns. She served as lead on tax software implementation with responsibility for training all incoming staff.
Leah is a graduate of the University of Wisconsin-Oshkosh and a CPA.
Phil Smith, Director of Investments
Phil helps manage GCI's public investment portfolio and private company investments. In addition to investments, he assists with tax filings for the related entities and oversees aspects of the accounting department.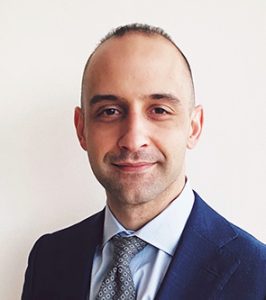 He gained industry experience at a multi-family office before joining GCI in 2013. Phil graduated from the University of Wisconsin-Milwaukee and is a CPA. His hobbies outside of work include staying active by riding his bike and cooking